Management Team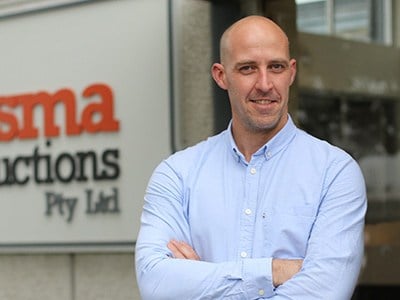 Wes Hart
Managing Director
Wes has a broad range of building experience across the commercial construction sector. As a Construction graduate with a history of ensuring satisfactory completion of projects on time and on budget, he is keen to embrace contemporary management methods and systems. Wes' priority is to maintain a competent, unified and engaged management team to strengthen Reitsma and better serve our clients. Wes provides a strong foundation to ensure all of Reitsma's delivered projects will meet and quite often exceed client expectations.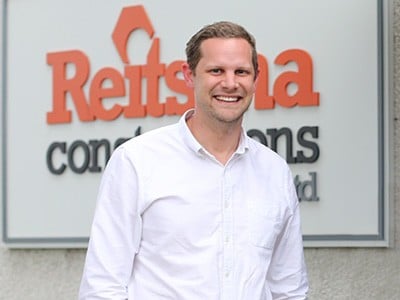 Pieter van Zwieten
Director
Pieter's experience is in the commercial and educational building sectors, with emphasis on Design and Construct projects. A Construction graduate, he has a keen focus on the strategic development of the business through establishing and maintaining good relationships with clients, contractors and suppliers along with implementing new technology and systems. Pieter is also responsible for ensuring that Reitsma's pricing and purchasing remains competitive in a demanding market.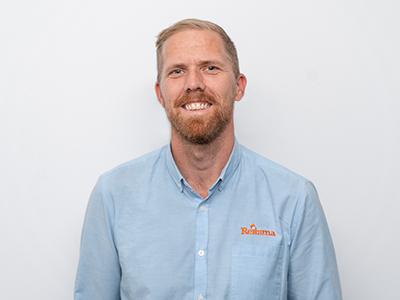 Matt van Bentum
Construction Manager
Matt brings almost 20 years of construction knowledge to the role, with over half that time being in construction management. Originally coming from a trade background, Matt has worked through the roles with Reitsma originally starting off as a contract administrator with the company. He has developed strong relationships with a number of Reitsma's clients through his leadership and technical skills and is looking to be able to build on these for the future growth of this business. Matt has managed many projects of both, our large complex style and also high paced fit out projects, giving him a broad base of experience.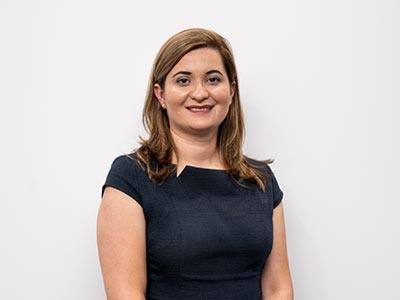 Aneta Stojanoski
Chief Financial Officer
Aneta is a Chartered Accountant with over 20 years experience in the construction industry. Her expertise extends to financials, tax, corporate administration and strategy as well as delivering effective systems and procedures across the business. Aneta is focused on providing timely and accurate information to stakeholders and strengthening our financial governance to support Reitsma's strategic and growth objectives.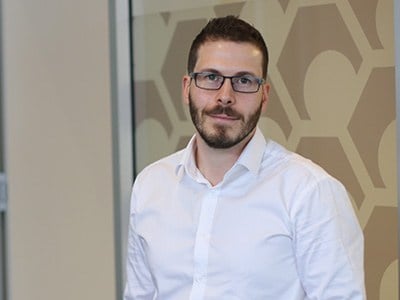 Charbel Aboumelhem
Estimating Manager
A graduate in Construction Management, Charbel has a keen eye for detail and prides himself in consistently providing competitive and accurate tenders. His focus is on managing and developing the estimating department to ensure Reitsma's growth and long-term success. Charbel also has a strong commitment to value engineering techniques to best meet the needs and objectives of our clients. His experience includes projects in many sectors including Education, Automotive, Residential, Commercial offices, Industrial and Community works.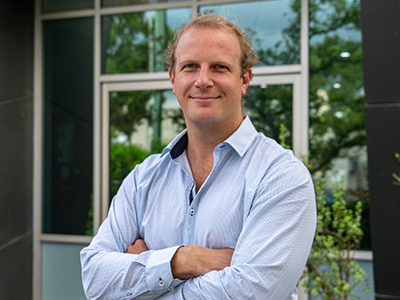 Liam Cox
Newcastle Operations Manager
Liam brings extensive experience across a number of industry sectors including Education, Retail, Industrial and Residential. Liam was born and has lived on the Central Coast is entire life and has taken pride in delivering a number of key projects within the Newcastle and Central Coast community. Liam prides himself on his integrity and ability to ensure his client expectations are always fulfilled, whilst also building strong relationships with consultants and subcontractors to ensure all project outcomes are met.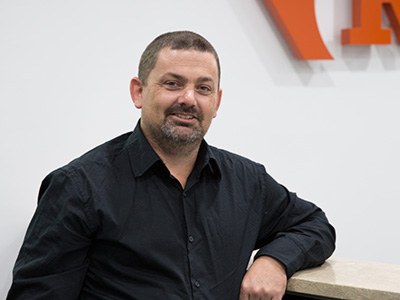 Matt Frail
EHS Manager
Matt has 23 years' experience in the construction industry. He has gained a broad experience from past roles as a licensed electrician, Safety Officer, Project Manager, and in quality assurance management. Matt is well equipped to manage the Environmental, Health and Safety compliance on our construction sites. Matt is focused on maintaining a strong safety culture throughout Reitsma projects by partnering with all stakeholders in the construction process.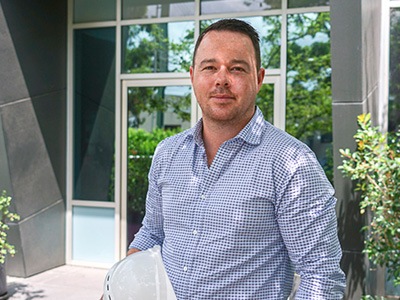 Greg Tisdale
Sydney RFM Manager
A graduate of building, Greg has progressed from cadet, contracts administrator, project manager through to operations manager. He has a wealth of experience in live site environments and detailed knowledge of the full project life cycle from estimating to project finalisation. This experience places him well to respond and work with the agile nature of the Refurbishment, Fitout and Maintenance areas that Reitsma RFM predominately work within. Greg has a strong focus on quality and continuous improvement and is responsible for delivering all projects safely, on time, on budget and to the highest quality standard.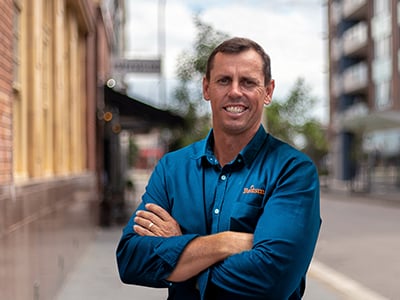 Matthew Jackson
Newcastle RFM Manager
Over 23 years' experience as a Carpenter, Site Supervisor and Project Foreman for large scale residential and commercial developments. Matt brings a wealth of local experience with Refurbishment, Fitout and Maintenance projects in the Newcastle and Hunter regions. Highly committed to workplace health and safety and ensuring all legislative requirements are understood and actioned by all workers on the work site.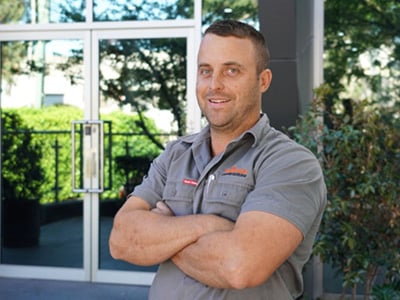 Nathan Hindle
Wollongong RFM Manager
Over 20 years' experience as a Carpenter, Site Supervisor and Site Manager for Residential and Commercial Developments. Nathan brings a wealth of local experience with both Commercial and Refurbishment, Fitout and Maintenance Projects in the Illawarra and Shoalhaven regions. Nathan has a proven track record of the effective management of staff, contractors and sub-contractors to complete project work on time and on budget, whilst ensuring all WHS requirements are met by each worker on site. A dedicated communicator, Nathan is focussed on working with the needs of each client so as to exceed their expectations, with a commitment to high quality workmanship across each individual project.